Making your space beautiful with quality products
Torgerson-Ostby Floor Covering and Stone Inc. has a combined 80 years of experience!
We offer quality products for your home or business with carpet, wood flooring, luxury vinyl flooring, tile, stone, countertops and blinds. Our experts will work with you to ensure you get the best option for your space. Trust our experienced team to ensure your projects are done right the first time.
Torgerson-Ostby Floor Covering and Stone Inc.
70 Main Ave. N, Harmony, MN 55939
We work with residential and commercial properties serving southeast Minnesota including Rochester, Caledonia, Spring Grove, Mabel, Canton, Harmony, Preston, Lanesboro, Whalan, Peterson, Rushford, Spring Valley, Fountain, Chatfield, LeRoy, Ostrander, Cresco, and Decorah.
RECENT WORK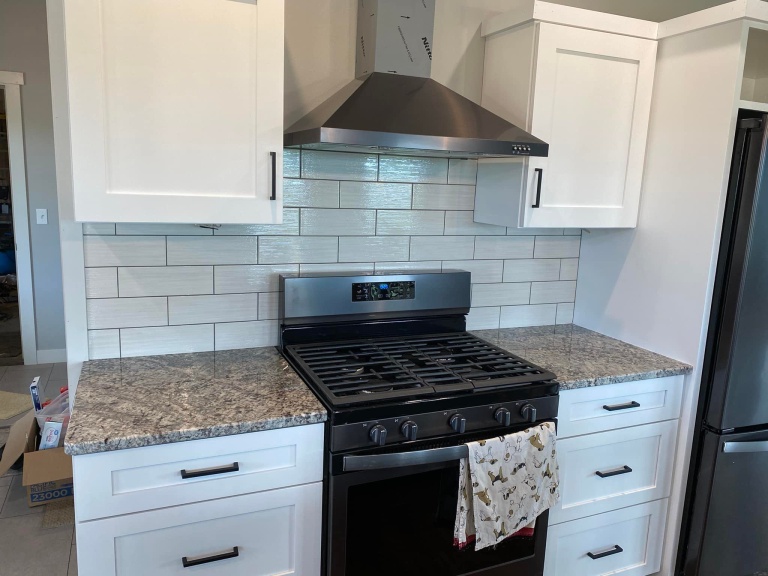 Check out Paramounts Loom 4×12 Linen Subway Tile with most grout on this backsplash. A very simple design adds so much to this space.
WHAT OUR CUSTOMERS ARE SAYING
"Soooo happy with our new beautiful floors!!! They are so pretty, durable, easy to clean, timeless. BRIAN and TERRON put all our floors in quickly, professionally. They once again went above and beyond!!! This is a wonderful family business who truly care about their customers."
T. Erding
"Bryan did an amazing job on our new house. He installed a beautiful fire place with brick all around it. Our shower and tub tile is awesome! He also did our kitchen backsplash. Although we were building during the busiest time (COVID and thousands of houses and home renovations going on in the world) Bryan and Sara were always so helpful and got the work done on time. They are so friendly and easy to work with. Bryan does a great job cleaning up after he is done. Thank you for making our new home exactly what we wanted!"
K. Dunlay
"We put on a master suite with a walk-in shower, remodeled the kitchen and converted an existing bathroom into a half bath/laundry room. Brian tiled the shower and layed the waterproof vinyl planking. Another crew member layed the carpet in the master suite and layed the vinyl planking in the laundry room, kitchen area, dining room and entry. We couldn't be more pleased with their work and professionalism. We highly recommend them!"
B. Hoff

70 Main Ave N
Harmony, MN 55939
(507) 886-4257
Hours
Monday 9:00 a.m. – 5:00 p.m.
Tuesday 9:00 a.m. – 5:00 p.m.
Wednesday 9:00 a.m. – 5:00 p.m.
Thursday 9:00 a.m. – 5:00 p.m.
Friday 9:00 a.m. – 5:00 p.m.
Saturday 8:00 a.m. – 12:00 p.m.
Sunday Closed
Appointments are highly recommended and appreciated for new construction and remodels